Lockout Service Near Me
Locksmith Near Me lockout service is available 24 hours a day can come, solve your lockout issue within 20 minutes anywhere in Los Angeles and surrounding areas. We take our pride for being the fastest and most reliable locksmith in Los Angeles County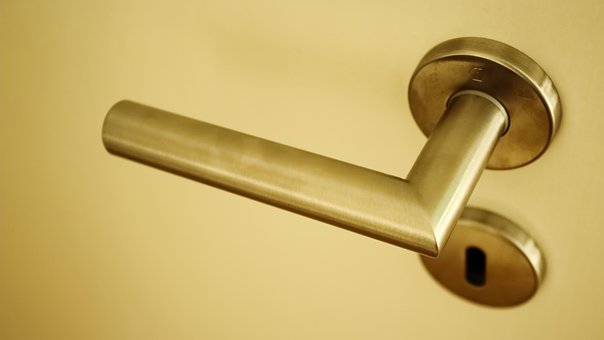 Did you lock your self out of your car or home? Just got home and can not seem to find you house key anywhere? Did your key got left on the driver seat and the door is already locked? It doesn't really matter what kind of lockout you are experiencing, we know best that you would never expect to get locked out like this. If you are locked, lost your only key or need a locksmith for any reason, our professional locksmithis here to help.
We can cut any type of keys either for a car or a home door lock on your fron door, we have all the tools ready and if you'll need to get your lock changed we would do that as well, no questions asked! All of our lockout emergency services are provided by mobile expert locksmiths and we can guarantee top notch quality of any service provided by Locksmith Near Me. Give us a call right away to get the service you deserve!
Home Lockout Locksmith Los Angeles
Locksmith Near Me locksmiths can come to your place within 20 minutes of your call. We know that locking your key inside the house or loosing your only is a very unpleasant experience everyone should avoid to have, but it happens. And we also know that all these locked out situations happen mostly either at night time or early in the morning when people have to go to work and have no time to wait an hour or two for a locksmith to show up. All of our locksmiths are local and would be more than happy to drive out to you and get you back in, hassle free. We can also make a car key replacement for your car or change that lock on your house door if needed, and we can do it on spot, so you won't have to tow your car anywhere. When you get locked out of your home or car, we are the only experts to rely on.
Office Lockout Locksmith Near Me
Local Locksmiths in Los Angeles are ready to help you out with getting you back into your office. When we find our selves locked out of the office, it's always very important to get back in as soon as possilble. With our certified locksmith lockout professionals near you, you can get the expert lock care you need to get you back inside your business within minutes. Our nearby office locksmiths are fully equipped to handle your office lockout situation on-the-spot, no matter what the cause of your office lockout is.
Car Lockout Service Near Me
When you get locked out of the car, you probably won't be waiting hours to get back in, that's why calling locksmith near me is always the best option. Locksmith Near Me has the most experienced car locksmith near you to assit you with your auto lockout emergency at any time, night or day! Our Auto Locksmith can help you get back on the road, by picking your door lock, making you a new car key replacement on spot, or changing you car door lock, and we can do it all on spot! If you find yourself locked out of your vehicle, we are the ones to call!
Mailbox Lockout Near Me
No to get their mail theft many business owners as well as usual resident choose to keep their mailboxes safe and locked. If you just need to get your mailbox lockout because your mailbox lock is jammed or you've lost the key to your mailbox, our closest locksmith can help you gain access to your mail in no time. Our local locksmiths can replace mailbox locks and make new mailbox keys for you at your location.
Locked Out? Locksmith Near Me is Always Nearby!
Getting help right away does alway matter most when you find your self locked out! If you just got locked out of your home, car or business we are nearby to help. Since our locksmiths are dispersed through Los Angeles County area, we are local in every neighborhood and can get to our customers asap. When you request our emergency lockout services, our closest locksmith will be dispatched and will be able to reach you in less than twenty minutes. Lockouts are frustrating; let our locksmiths be there for you when you need us most.
Locked out? Locksmith Near Me will arrive on scene within 20 minutes. Call Now!